This is the Privacy Policy for the The Mudjackers web site ("Site"). Your privacy is very important to us and we are committed to protecting it. We understand that you need to be in control of your personal data. This Privacy Policy explains the manner in which [Company Name] collects personal data from you and the purpose for that collection. This Privacy Policy is designed to ensure that you are aware of how your personal data is being used and to provide you with choices about that use. By visiting the The Mudjackers Site or submitting your personal data, you accept the terms described in this Privacy Policy. Your continued use of the The Mudjackers Site after any modification indicates your agreement to the new terms.
We use Google Analytics, Google AdWords Conversion tracker, and other Google services that place cookies on a browser across the website. These cookies help us increase the website's effectiveness for our visitors. These cookies are set and read by Google. To opt out of Google tracking, please visit google.com/policies/technologies/ads/. We use AdWords remarketing to market our sites across the web. We place a cookie on a browser, and then a 3rd party (Google) reads these cookies and may serve an ad on a 3rd party site. You may opt out of this ad serving on Google's opt out page. If you are concerned about 3rd party cookies served by networks, you should also visit the Network Advertising Initiative opt-out page.
Security
The Mudjackers are concerned with the security of your personal data. Your personally identifiable information is kept secure. Only authorized employees, agents and contractors (who have agreed to keep information secure and confidential) have access to this information.
Sharing with Third Parties
We may use service providers to process the Application Data. These service providers are restricted from using your personal data in any way other than for the service they are providing. There may also be occasion for The Mudjackers to disclose your personal data to third parties if it believes, in its sole discretion, that such disclosure is required by law, to enforce its user agreement or privacy policy, or in connection with a sale or transfer of some or all of the assets in The Mudjackers.
Anonymous Information
Cookies. A cookie is a string of information that is sent by a web site and stored on your hard drive or temporarily in your computer's memory. We may employ cookie technology to help you move faster through our Site. We may employ cookie technology to estimate our total audience size and traffic and to help us improve our Site's experience by measuring which site areas are of greatest interest to users. You can turn off the ability to receive any of these cookies by adjusting the browser in your computer, but you should note that if you do so, this may materially affect the functionality of the Site and the information you can access through it. If you wish to find out more about cookies, or how to refuse cookies, please visit the Interactive Advertising Bureau's web site at allaboutcookies.org. We collect anonymous data when you visit most pages on the The Mudjackers Site. Your visit may automatically provide us with data that is not linked to your personal information, such as your IP (Internet Protocol) address, browser type, operating system, domain name, access times, and referring web site addresses. Some parts of the The Mudjackers Site use embedded pixel or javascript technologies to facilitate your use of the Web site and to track general traffic. We use your anonymous data to obtain general statistics regarding the use of the The Mudjackers Site and its specific Web pages and to evaluate how our visitors use and navigate our Site on an aggregate basis. We do not link your anonymous data with personal data. Note: Cookies are required to use the membership section of the site. Our system places a cookie on the machine so we know the user has logged into the site. So the password protected section requires cookies. We also use Google Analytics as an analytics provider and that also places cookies so we can improve the site and make it better through cookies and analytics.
Links to Other Web Sites
We may make content or services from other web sites including our affiliated or co-branded web sites, or other The Mudjackers web sites, available to you from links located on this site. These other web sites are not subject to this Privacy Policy. We recommend that you review the Privacy Policy at each such web site to determine how that site protects your privacy.
Transfer of Data Outside of Your Home Country
Your information may be stored, processed and accessed in the United States or any other countries where The Mudjackers has facilities. By using the Sites, and the The Mudjackers services, you consent to the transfer of information outside of your country.
Questions about Data Collection and Processing
You may ask questions about the data you have submitted through this The Mudjackers Site by using the information below to contact The Mudjackers.
Your Ability To Choose
You can let us know that you do not want to be notified about our products and services or other special offers by sending us a written request via one of the Contact forms on our site. When composing your email, please include the words "Privacy Policy opt-out" in the subject line and the subscribed email address.
Disclaimer Of Warranty; Limitation Of Liability
You understand that you use this Site and the information, forums, and tools at your own risk and we do not guarantee that the information provided on the Site will be accurate or updated. We do not guarantee that we will continue to provide the Site, that the Site will be available at any particular time or from any particular place, or that it will continue to function in the manner that it currently functions. You agree not to hold us liable for damages you claim are caused by third parties who contact you using the Site or become aware of your identity through the use of the Site, and you understand that, while such behavior is a violation of this Agreement, we need not attempt to control or identify individuals who falsify their identities or provide false information to others through the use of the Site. You agree that we are not liable for the infringing, defamatory, offensive, or illegal contact of third parties, including other users. IN NO EVENT WILL WE, OUR PARENTS OR AFFILIATES, OR ANY OF OUR RESPECTIVE INVESTORS, DIRECTORS, OFFICERS, EMPLOYEES, AGENTS AND SUPPLIERS (COLLECTIVELY, THE "INDEMNIFIED PARTIES"), BE LIABLE TO YOU OR ANY THIRD PARTY FOR ANY DIRECT, INDIRECT, PUNITIVE, INCIDENTAL, SPECIAL, CONSEQUENTIAL OR OTHER DAMAGES, INCLUDING LOSS OF PROFITS, ARISING OUT OF OR IN ANY WAY RELATED TO THE USE OF THE SITE (INCLUDING ANY INFORMATION, TOOLS, PRODUCTS OR SERVICES ADVERTISED IN, OBTAINED ON OR PROVIDED THROUGH THE SITE OR CONTENT CREATED ON OR THROUGH THE SITE). THE SITE IS PROVIDED ON AN "AS IS" BASIS WITHOUT WARRANTIES OF ANY KIND, EITHER EXPRESS OR IMPLIED, INCLUDING, BUT NOT LIMITED TO, WARRANTIES OF TITLE OR IMPLIED WARRANTIES OF MERCHANTABILITY OR FITNESS FOR A PARTICULAR PURPOSE. THIS DISCLAIMER OF LIABILITY APPLIES TO ANY DAMAGES OR INJURY CAUSED BY ANY FAILURE OF PERFORMANCE, ERROR, OMISSION, INTERRUPTION, DELETION, DEFECT, DELAY IN OPERATION OR TRANSMISSION, COMPUTER VIRUS, COMMUNICATION LINE FAILURE, THEFT OR DESTRUCTION OR UNAUTHORIZED ACCESS TO, ALTERATION OF, OR USE OF THE SERVICES, WHETHER FOR BREACH OF CONTRACT, TORTIOUS BEHAVIOR, NEGLIGENCE, GROSS NEGLIGENCE, OR UNDER ANY OTHER CAUSE OF ACTION, EVEN IF THE CLAIM ALLEGES THAT THE INDEMNIFIED PARTIES' CONDUCT WAS WILLFUL.
Governing Law; Integration; No Waiver; Severability; Termination
You agree that any dispute between you and us will be governed by the laws of the United States of America and the State of Wisconsin, without regard to choice of law rules, and that any legal action brought by one party against the other will be brought exclusively in the appropriate court within the State of Wisconsin. If you are located outside of the United States of America, you agree that, by entering into this agreement, you voluntarily subject yourself to the jurisdiction of the courts of the United States of America and the State of Wisconsin, and you agree that you may be sued in those courts and subject to the judgments and orders of those courts.
You agree that, notwithstanding any provision of law to the contrary, if you are located outside of the United States, we may satisfy our obligation to serve you with legal process by sending an electronic mail message to the email address that you provided when you registered for the Services or by sending a paper communication to you at the postal address that you provided when you registered for the Services. You further agree that service will be deemed accomplished when we send the electronic mail message or paper communication, as appropriate, and that service may be proven through evidence that we sent the communication, regardless of whether we obtain evidence that you received the communication or that the communication was not delivered.
This Agreement, along with the Privacy Policy incorporated within it, constitutes the entire agreement between you and us. They govern your use of the Site (but excluding services, if any, that we may provide to you under a separate written agreement), and completely replace any prior agreements between you and us in relation to the Site. Even if we act in a way that you believe to be inconsistent with this Agreement, those actions will not be deemed a waiver or constructive amendment of this Agreement. Similarly, our failure to object to your breach of your obligations under this Agreement does not constitute a waiver of any of our rights.
If any provision of this Agreement is ruled unlawful, void, or unenforceable, that provision will be severed from this Agreement, and the other provisions will remain effective and enforceable. In addition, the severed provision will be deemed replaced with a comparable provision that most closely reflects the intent of the parties. We reserve the right to terminate the Site and this User Agreement at any time without notice for any reason, including, in the case of the User Agreement, for your violation of any of its provisions. The Disclaimer and Limitation of Liability and Governing Law sections of this User Agreement shall survive any such termination.
Limitation Of Scope
You agree that no joint venture, partnership, employment, or agency relationship exists between you and us as a result of this Agreement or your access to and use of the Site. No provision of this Agreement or the Privacy Policy may be interpreted to limit our right to comply with governmental, court, and law enforcement requests or requirements relating to your use of the Site or information provided to or gathered by us with respect to such use.
Updates
Our Privacy Policy may change from time to time and all updates will be posted on this page. If you feel that we are not abiding by this privacy policy, you should contact us immediately by phone or online.

S29 W27296 Green Ln
Waukesha,WI 53188
Fully Insured and Accredited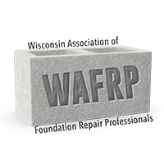 Raising and Leveling Concrete in Your Neighborhood
Beloit, Big Bend, Brookfield, Burlington, Caledonia, Cambridge, Cedarburg, Columbus, Cudahy, Delafield, Delavan, East Troy, Edgerton, Elkhorn, Elm Grove, Fort Atkinson, Fox Point, Franklin, Franksville, Germantown, Glendale, Grafton, Greendale, Greenfield, Hales Corners, Hartford, Hartland, Janesville, Jefferson, Johnson Creek, Kenosha, Lake Geneva, Menomonee Falls, Mequon, Merton, Milton, Milwaukee, Mt. Pleasant, Mukwonago, Muskego, Nashotah, New Berlin, North Prairie, Oak Creek, Oconomowoc, Pell Lake, Pewaukee, Pleasant Prairie, Racine, Richfield, Shorewood, Slinger, South Milwaukee, St. Francis, Sturtevant, Sussex, Thiensville, Union Grove, Walworth, Waterford, Watertown, Waukesha, Wauwatosa, West Allis, Whitefish Bay, Whitewater, Williams Bay, Wind Lake